What We Do
We provide Oven Cleaning in Glasgow and surrounding areas. These are just some of the common things we clean.
Single & Double Oven Cleaning

Fridges/Freezers/Microwaves etc

Fast, safe and eco-friendly
Get Your Free Oven Clean Quote
Our oven cleaning service will make your oven look like new
Oven Cleaning Process
For a standard 60cm oven the process takes around 2 hours. Every part that can be removed is placed in the heated dip tank in one of our vehicles. While the tank is doing it's magic our technician will remove virtually every trace of burnt on carbon which causes those nasty burning smells.
After 1.5 to 2 hours the parts are removed from the tank, rinsed and reassembled. Your oven/appliance is then fully operational immediately following the process and will be in as new condition. Fast, safe and eco-friendly. For Agas and ranges the process takes around 3-4 hours
Oven Cleaning Glasgow & Beyond
We'll clean your oven for you in the following areas.
We Serve Glasgow, Airdrie and more
Glasgow, Lanarkshire, Renfrewshire, Inverclyde, Dumbartonshire, Stirlingshire, West Lothian and more.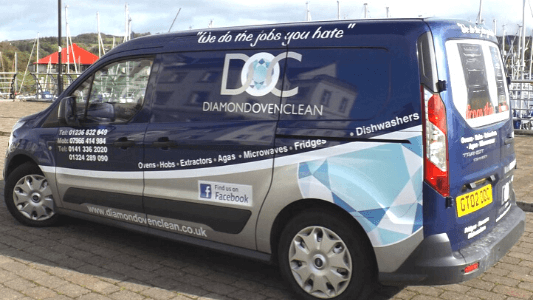 What Our Customers Say
Just some of our happy customer's reviews